Cooperations & Memberships
Electrosuisse - the professional association for electrical, energy and information technology.
As an accredited and neutral specialist body, Electrosuisse offers services and products relating to inspection, consulting, testing, certification, standardisation and further education. By organising established industry events and specialist conferences, the association promotes knowledge transfer and professional exchange and strengthens the technology network. All activities focus on promoting the safe, economic and environmentally sound generation and use of electricity.
Minergie is a Swiss building standard for new and modernised buildings.
The brand is jointly supported by the economy, the cantons and the federal government. The focus is on comfort - the living and working comfort of building users. This comfort is made possible by a high-quality building envelope and systematic air renewal. Minergie buildings are also characterised by very low energy requirements and the highest possible proportion of renewable energy. The Minergie building standard enjoys broad acceptance. There are many reasons for this, the most important of which is that building owners, architects and planners have complete freedom in the design, choice of materials and internal and external structure of a building.
Shaping tomorrow's economy today. Climate-friendly.
The swisscleantech business association has over 400 members from all sectors. The members are committed to the climate and have therefore signed a charter. Together with swisscleantech, we are moving politics and society and ensuring that Switzerland becomes CO2-neutral by 2050 at the latest. This is how business can be climate-friendly.
The members and partners are with swisscleantech because they are convinced: We need a business association that has a strong voice in promoting a climate-friendly economy. It is important to all of them that we move decision-makers in business, politics and society in favour of the climate. That we show how the economy can be climate-friendly. And that we bring together all those who are pursuing this goal.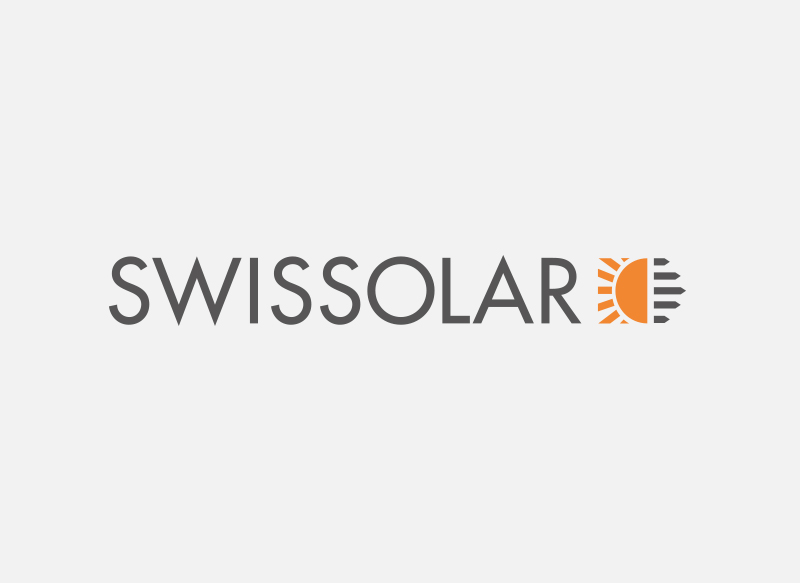 Swissolar - the Swiss trade association for solar energy.
As an industry association, Swissolar represents the interests of 750 association members with around 5,500 jobs in the Swiss solar energy industry in public, in politics and vis-à-vis the regulating authorities. Every year, the sun supplies Switzerland with 200 times more energy than we need. Swissolar is committed to the energy transition towards an energy supply without the use of fossil or nuclear energy sources. Heat and electricity from the sun play a central role in this.
Do you have questions or are you interested in a cooperation?
Benjamin Friedrich, COO

Contact me
Subscribe our newsletter now!
Would you like to be regularly informed about our offers and new projects?