Entry to electrification for SMEs
For small and medium-sized vehicle and machine manufacturers, there is an opportunity to take advantage of the current electrification dynamics in previously consolidated markets. However, the development of e-vehicles can be costly and time-consuming. ecovolta aims to make your entry into electrification easier, cheaper and more plannable.
Perfectly tailored to lean projects

Easy entry into e-mobility
The evoTractionKit is the shortcut on the way to prototypes and small and medium-sized series. With the conversion kits, you cover a wide range of applications - from very small vehicles to boats. Less prior knowledge is required than for individual conversion projects.
Cost-optimised implementation of projects
The use of conversion kits significantly reduces evaluation and purchasing efforts. With delivery from a single source, you design supply chains more efficiently. If you wish, you can leave the warehousing to ecovolta. The result is: optimal costs and focus.

Plannable integration into the overall system
With the kit, you simplify all processes - from system design to homologation. This makes your integration project manageable. To ensure that every project is successful, ecovolta has its own integration team at your side.
Conversion kits for electric vehicles from experts
As a supplement to the traction battery, ecovolta offers complete electrification conversion kits. The know-how for component selection and procurement comes from the company's own electrification experience since 2018, which has made ecovolta known and established as an expert for the integration of electric powertrains today. The evoTractionKit conversion kits are particularly suitable for prototypes and small and medium-sized series.
Wide range of conversion options for e-vehicles
The ecovolta conversion kits allow the electrification of:
Smaller commercial and industrial vehicles
Compact construction and agricultural machines
Mobile machines
Boats
The offer is aimed at manufacturers, forward-looking workshops, system integrators and importers.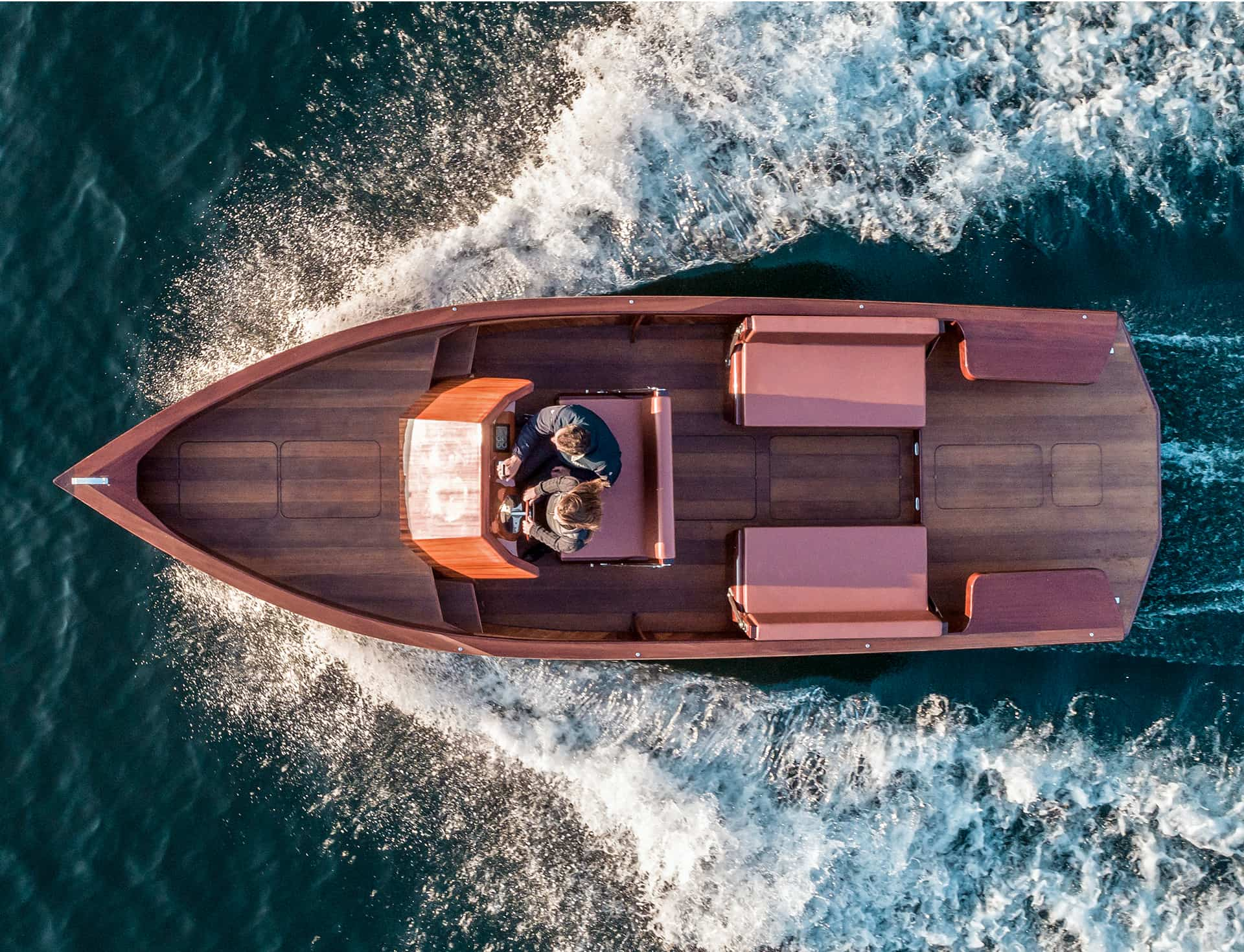 Electric drivetrains with advantages
If you get into electromobility with ecovolta, you and your users will benefit from numerous advantages:
Benefits for retrofitters

Complete kit
Ready-to-install delivery
No engineering effort required
Completed function tests
High quality components
Meets current and future standards

Benefits for users

Powerful motors
Plannable energy costs
Lower maintenance costs
Maximum efficiency
Locally CO2 and nitrogen oxide free
Various tax privileges
Wide range of subsidies
The evoTractionKit includes a charger, inverter and one or more motors to complement your battery configuration. The chargers can be installed on-board or externally. They cover outputs up to 22 kW. The inverter models supplied depend on the voltage of the vehicle. Synchronous and asynchronous motors are used for the motors. These are air-cooled or water-cooled. Other components are designed and supplied by ecovolta on request, depending on the project and vehicle.
Version

evoTractionKit | 48

evoTractionKit | 100

Charger

3 - 5 KW

On-board or fixed

3 - 5 KW

On-board or fixed

Inverter

18 - 63 V

650 A

736 - 120 V

650 A

Motoren

Asynchronous/synchronous motor

Rated/maximum power: 9.1 kW / 36 kW

Rated/maximum speed: 2'375 rpm / 6'000 rpm

Rated/maximum torque: 27 Nm / 100 Nm

Cooling: water/air

Asynchronous/synchronous motor

Rated/maximum power: 16 kW / 50 kW

Rated/maximum speed: 3'280 rpm / 7'900 rpm

Rated/maximum torque: 47 Nm / 150 Nm

Cooling: water/air
All components from our suppliers are tested for electrical safety. In the voltage range of 48 volts, construction and maintenance is permitted without high-voltage training.
Every vehicle project has its own requirements. That is why ecovolta complements your evoTractionKit with additional components on request:
Battery packs and configurations
Power distribution unit (PDU)
DC/DC converters for additional batteries
Vehicle control units (VCU)
Brackets for batteries and installation parts
High-voltage cables
Cable harnesses
Mounting material
Individually designed engine adapters
On-board charger
Control units for individual programming
Control contactors
Power pedals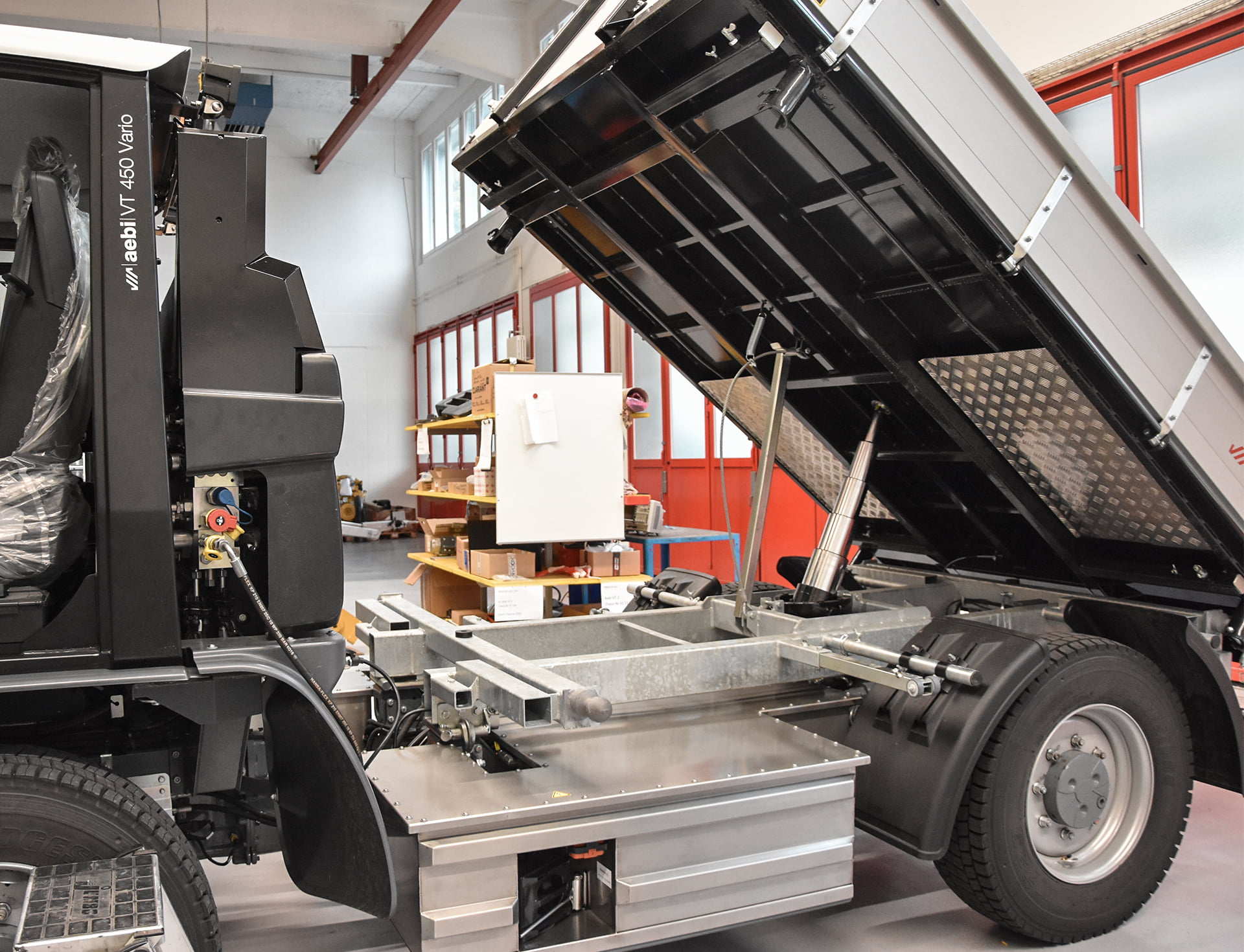 FAQs - Frequently Asked Questions
Complete drive train such as: Inverter, motor, charger, wiring harness & power distribution unit (PDU), etc.
Yes, ecovolta offers the complete package from concept to series handover, including prototype construction and homologation.
The evoTractionKit is designed for outputs up to 50kW. Higher power ratings are implemented within the scope of a customer-specific project.
Subscribe our newsletter now!
Would you like to be regularly informed about our offers and new projects?